Northmont High School
Class Of 1971
ANNOUNCEMENTS
•

Dear classmates,

Your reunion committee is in full swing to plan a great 50th reunion in June 2021!

My primary goal will be to update our Northmont71.com class website. Please take a moment to provide me with some valuable feedback by answering a few questions.

Login to website and go to Quick Survey

or Click here to go to survey.

2021 50th Reunion Committee members are:

Loren Yukawa, Deb Marcum Beck and Ken Beck, David Gribler, Shirley Goelz Lewis, Debbie Ritter Stahl, Craig Bussey, Jackie Pottle Allen, Jim Helpling, Robin Huls Rankin and Marcia Williams Bechtel.

Have I forgotten Anyone! All are welcome to help!

Best Wishes for a happy and healthy 2020!

•


Welcome New Classmate

Welcome to the Northmont High School Class of 1971 website. Take a few minutes and look around. When you are ready to sign in for the first time: Click on Classmates Profiles and then on your name. Then fill in your profile. Hope that you enjoy the website. Come back often as you like. You will only see this announcement if you are not signed in.

Have pictures that you would like to share with the class of your Grandbabies? Click on the link on the left to add your pictures of your grandbabies or grand-animals.

1971

•

If you have forgotten the email address you used when you first

created then email admin and we can assist.

We can update your new email address but cannot see passwords.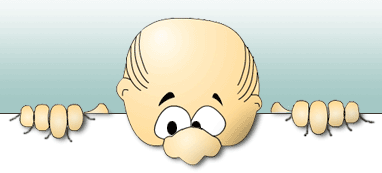 Please scan the list of Missing Classmates to see if there is someone you can help us find. If you know their email address, use the Missing Classmates box on the right to send them an invitation or you can send contact information to member of reunion committee:
Thanks for Visiting!

Finally I have a new laptop and will learn how to update our class website!
Looking forward to seeing everyone back on and enjoying.

ALMA MATER
Northmont High In Days to Come
And the Years behind us roll
See thy sons have risen from thee
Sturdy Hearted Pure of Soul
We shall pledge our love forever
sing thy praises to the sky
Weave the story of thy glory
Alma mater Northmont High

How long has it been since you listened to
the Best Band in the Land
Turn up your Speakers and get ready to sing!
FIGHT SONG
Fight on Northmont High
let our Fight Song lead us on
Win for Northmont High
let our echoes fill the air
Thunderbolts on field and Court
And in the Classroom too
On to win victorious always loyal and true Northmont ever proud Green & White
will follow you