Northmont High School
Class Of 1971
In Memory
Larry Hastings VIEW PROFILE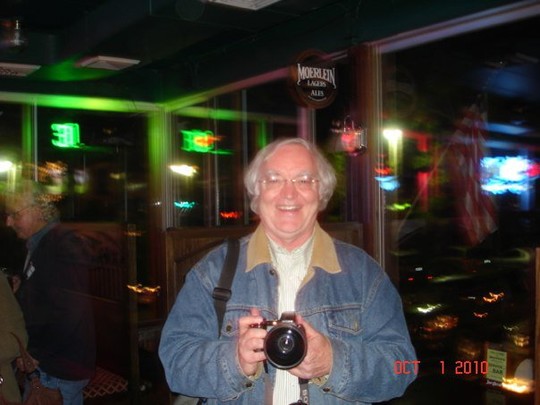 Reverend Larry Lee Hastings, 60, of Charlottesville, VA, a deeply passionate, compassionate, generous husband, father, son, brother, friend and minister departed this life on Saturday, April 5, 2014, surrounded by the beauty of nature. Larry was born on April 9, 1953, in Dayton, Ohio. He was the son of Marylyn Joyce Hastings and the late Robert G. Hastings, IV.
He graduated from Northmont High School where he was an honor student, class officer, AFS exchange student to Germany, on the cross country team, and he started the school's first ecology club on Earth Day. He was active in his church and was an Eagle Scout, Order of the Arrow.
He attended Ohio State University, then graduated from Eastern New Mexico University with degrees in both Library Science and Religious Studies. He graduated with an M.Div. from Union Theological Seminary in Richmond, VA. He was a Legislative Intern to the Virginia General Assembly for the Virginia Council of Churches. He attended the University of Virginia Ph.D. program, studying Biomedical Ethics.
His lifelong career as a Christian Church (Disciples of Christ) Minister began at Slash Christian Church in Ashland, VA, as a youth minister. He worked for the Richmond area ARC. He was minister at Fairview and Rochelle Christian Churches in Madison County, Hanover Avenue Christian Church in Richmond, and has been serving Park Street Christian Church in Charlottesville since 1995.
In 2011, he received his Spiritual Direction certification from the Stillpoint program at Ghost Ranch, New Mexico. He led members of Park Street Christian Church on mission trips to serve the Navajo people near Chaco Canyon in New Mexico.
Throughout his life of service to others, he helped found the Madison Emergency Services Association, led the Charlottesville Mental Health Association, and was an on-call chaplain at Martha Jefferson Hospital. He worked with Christian, Jewish and Muslim groups in Charlottesville to benefit the Red Cross after 9/11 with the Unity Meal.
His life of service to others was interspersed with other activities and hobbies he enjoyed. He ran in the Richmond Newspapers Marathon, and planted beautiful gardens of flowers, fruit and vegetables at each home he lived in. He loved to travel in the U.S. and other countries, and became the "Destination Expert" on the "Trip Adviser" Virgin Gorda forum. He dove deep into the Caribbean Sea and Pacific Ocean on over 100 scuba diving excursions. He was an avid hiker, photographer and videographer of the scenic locations everywhere he went.
Larry is survived by his wife, Susan Roop Hastings; his son, Alexander Englar Hastings; his daughter, Amy Elizabeth Hastings; his mother, Marylyn J. Hastings; brothers Timothy W. Hastings (Rosemary) and Casey Hastings (Valerie); sister Ruth E. Sanders (Ron); and beloved cousins, nieces, nephews, great nieces, great nephews, other relatives, many devoted friends, and his kitten, "Bitsy."
"I have arrived
I am home
In the here
In the now.
I am solid
I am free
In the ultimate
I dwell."
Click here to see Larry's last Profile entry.