Northmont High School
Class Of 1971
In Memory
Becky Kline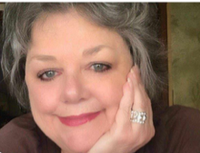 R.I.P. Becky,
Becky L. Kline, age 68 of West Carrollton, passed away peacefully on Wednesday, April 6, 2022 at Ohio's Hospice of Dayton surrounded by her family.
She was born on May 23, 1953 in Dayton, Ohio, the daughter of the late Robert J. & Eleanor A. (White) Kline. Becky was a former employee of General Motors.
She is survived by her loving daughter Lauren A. Kline-Funke (Cory Howard), her 2 sisters Cindy Kline & husband Larry Minton, and Debbie Kline, her brother Robert Kline and wife Janet, niece Emily Kline, 2 nephews Jack Kline and wife Natasha and Troy Kline, the father of her daughter Mark Funke, her best friend James Ladd, as well as numerous other family members and many friends.
A Gathering of Family & Friends will be held from 2:00 p.m. to 4:00 p.m. on Saturday, April 23, 2022 at the Swart Funeral Home, West Carrollton.
If so, desired memorial contributions may be made to Ohio's Hospice of Dayton in Becky's memory.
Please share memories and condolences at www.swartfuneralhome.com. Expressions of Sympathy, Love, and Thinking of You cards may be sent to The Family of Ms. Becky L. Kline, C/O Swart Funeral Home, 207 E. Central Ave., West Carrollton, Ohio 45449.
To send flowers to the family or plant a tree in memory of Becky L. Kline, please visit our floral store.
---
Services
GATHERING OF FAMILY AND FRIENDS
Saturday
April 23, 2022
2:00 PM to 4:00 PM
Swart Funeral Home
207 E. Central Ave
West Carrollton, OH 45449